Meet Rømer: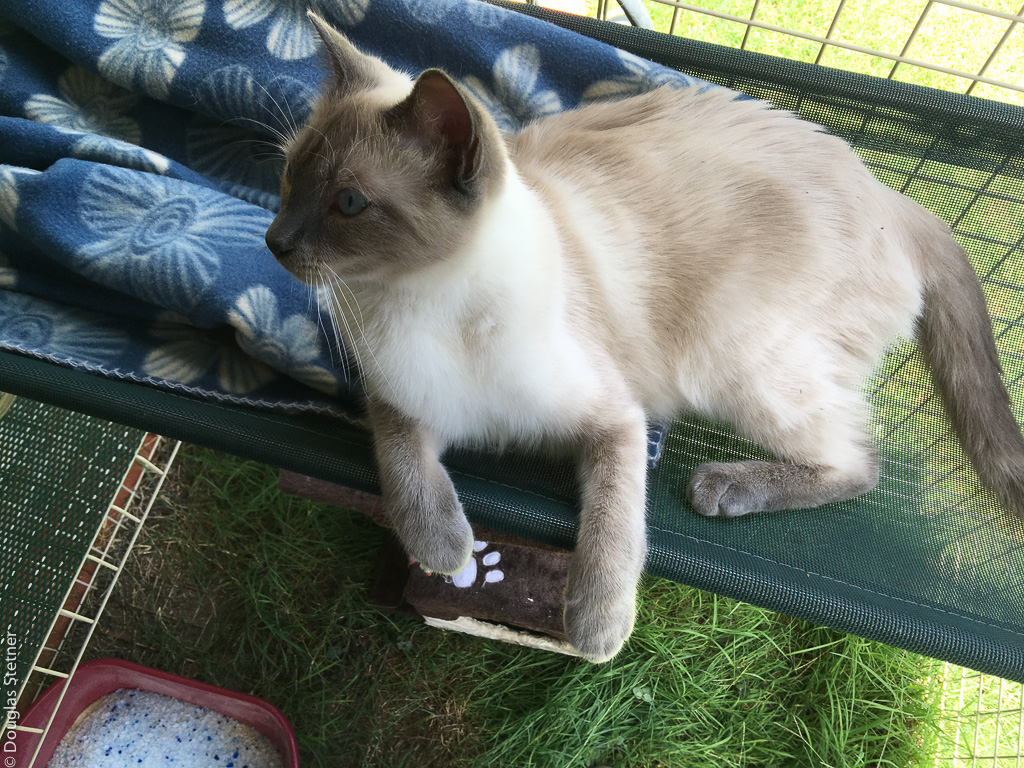 Named after Ole Christensen Rømer who was a Danish astronomer who in 1676 made the first quantitative measurements of the speed of light. In scientific literature alternative spellings such as "Roemer", "Römer", or "Romer" are common.
Rømer is a cross Burmese and Siamese and is about 7 months old. He is a cat that apparently does not handle children too gently and was recently in 2 different homes.
He is fitting in with us very well, and we will slowly be acquainting him with our other 4 cats.