We need your support to help the 28 players of the Australian National teams (male and female) to go to Colombia. You have two ways to help us: make a simple donation or get yourself sponsored by your family, friends and colleagues to help us and swim with us the 14 052 km between Australia and Colombia. Set a goal and how much people are willing to donate per kilometre swum, collect the donations and make your contribution!
And please spread the word!!!
This is tax deductible in Australia, but people around the world can donate!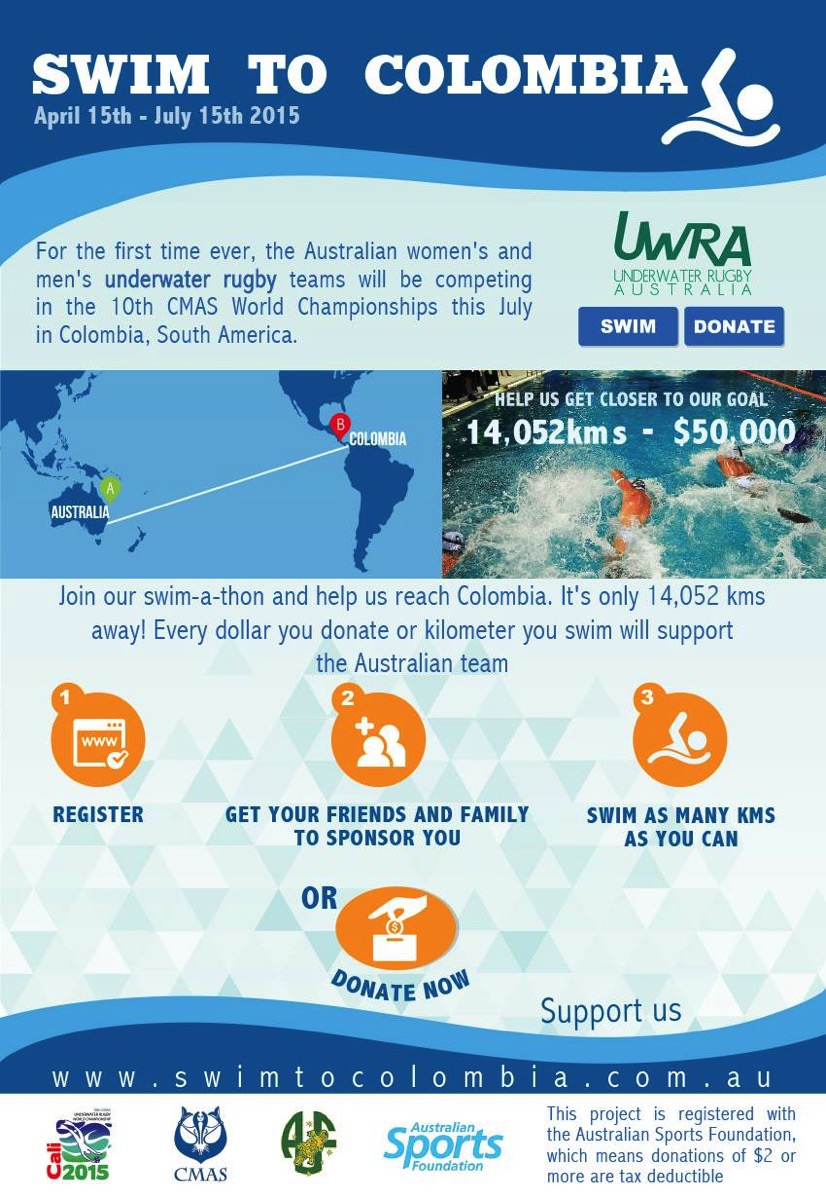 This week I have swum 8km and have trained (played) 1 hour Monday and 2 hours on Saturday